Yasuko Hamanaka is a baroque dancer and pianist from Tokyo, Japan.
She received a BA in piano performance at the Tohogakuen School of Music and an MA from the Tokyo National University of Fine Arts.
She has studied baroque dance with Eva Campianu in Vienna and Wendy Hilton in US.
She was granted a fellowship from the Japanese government's Overseas Study Program for Artists, in 2000 allowed her to live and study in the US for one year.
She has performed in numerous music and dance concerts as well as many lecture demonstrateons throughout Japan.
Especially her performances, called – the Spectacle of Baroque Music – "Fete des Versailles" and "Dance music is dancing" with Thomas Baird and Paige Whitley –Bauguess (1997-2016) were very highly praised.
She teaches at the Tsuru Early Music Festivals every sumer, and has regular classes at the Tohogakuen College of Drama and Music, Kunitachi College of Music, etc.
She has also regular lessons and special workshop as a leader of The Tokyo Baroque Dance Society (Tokyo BDS).
She is the author of Baroque Dance at the Zenith of Splendor – The Search for the Root of Dance Music (ONGAKU NO TOMO SHA CORP).
She has also produced a baroque dance DVD called The Splendor of the French Court – An Invitation to the World of Baroque Dance I II (ONGAKU NO TOMO SHA CORP).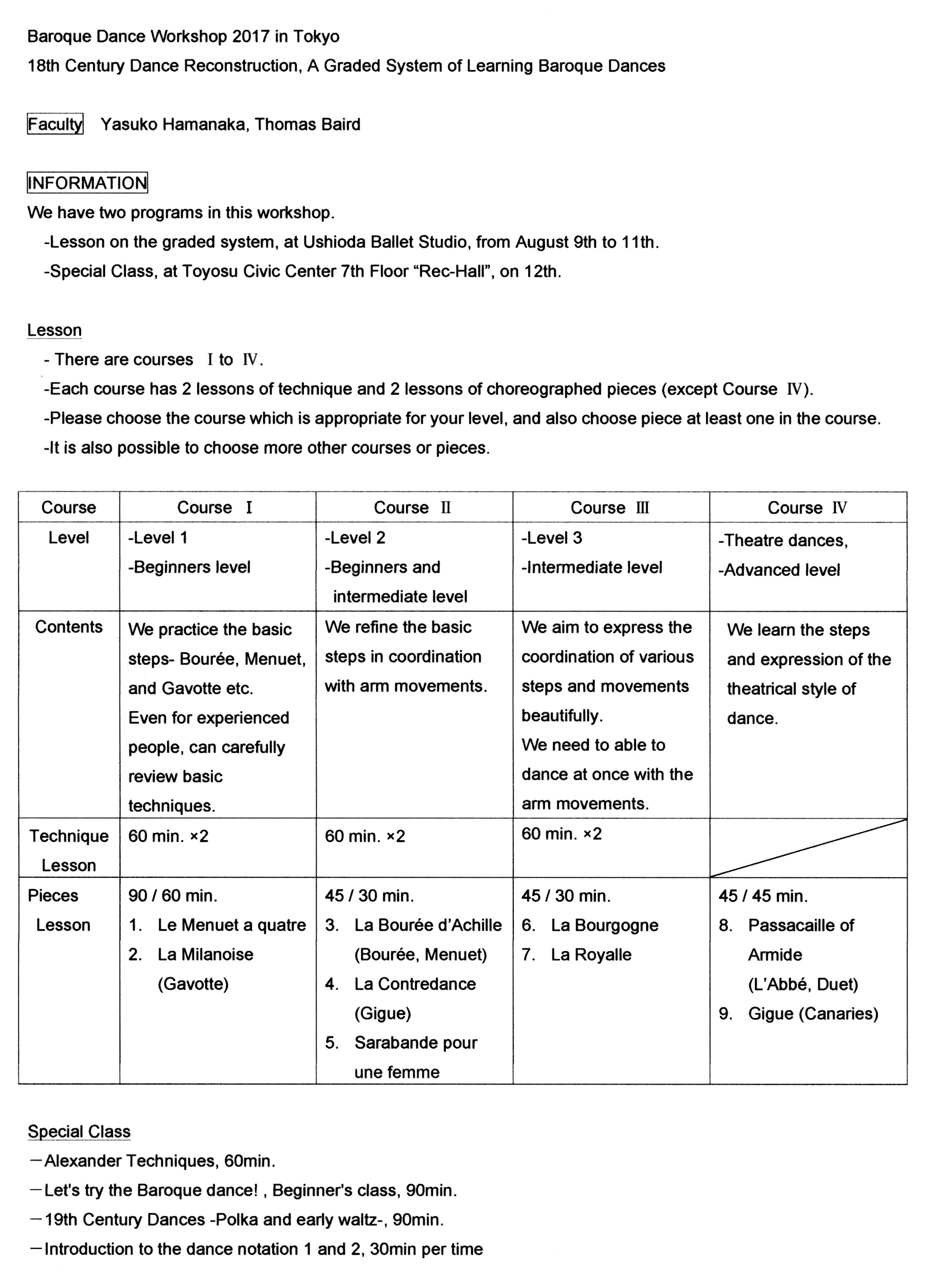 <E-mail inquiry>
 tokyo.bds@gamail.com(to: Hirayama)